2nd Singapore Private Equity Research Symposium
Thursday May 9, 2019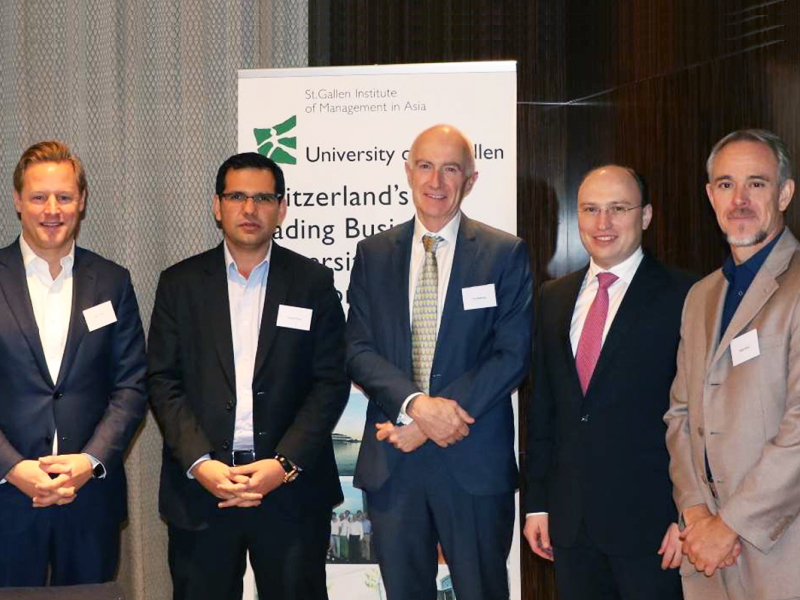 After a successful start in 2018, PERC hosted together with the Institute for Private Capital and the St.Gallen Institute of Management in Asia (SGI-HSG) of the University of St.Gallen the 2nd Singapore Private Equity Research Symposium, which took place on 8 March 2019. Over 40 professionals from the investment industry gathered for the presentations of cutting-edge research followed by a lively discussion bridging theory and practice.
Academic input was provided by Prof. Dr. Tim Jenkinson, Saïd Business School, University of Oxford, who presented his findings on "Adverse Selection and the Performance of Private Equity Co-Investments" and Prof. Dr. Stefan Morkötter, who addressed the question "Buy Low, Sell High? Do Private Equity Fund Managers have Market Timing Abilities?". In the following panel discussion on the global private equity environment, these findings were put into the practitioners' context, addressing the importance of experience and personal background of the fund managers. The discussions of the morning developed around the advances in Asia and how the findings from research in Western markets translate to the unique backgrounds of the rising Asian economies that many of event's guests are targeting.
This event was made possible thanks to the generous support of UAI Foundation, Adams Street Partners and Northern Trust.