Adam Taback
Deputy Chief Investment Officer, Wells Fargo Private Bank; Head of Global Alternative Investments, Wells Fargo Investment Institute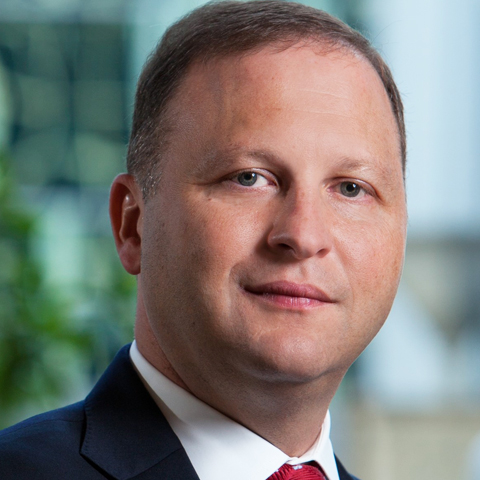 Adam I. Taback is the head of Global Alternative Investments (GAI), a division of Wells Fargo Investment Institute. Wells Fargo Investment Institute, a subsidiary of Wells Fargo Bank, N.A., which is focused on delivering the highest quality investment expertise and advice to help investors manage risk and succeed financially. Mr. Taback leads the GAI team that manages proprietary and non-proprietary alternative investment products and services—including option strategies, hedge funds, managed futures, commodities, private equity, and private real estate offerings—that complement traditional investment portfolios. In his current role, Mr. Taback serves as the president and chairman of the boards of trustees/managers for the GAI Registered Funds and the president and director of Global Alternative Investment Services, Inc. Previously, he was the director and president of A.G. Edwards Capital, Inc.
In addition to serving as head of GAI, Mr. Taback serves as the deputy chief investment officer for Wells Fargo Private Bank. In this capacity, he oversees the Portfolio Services Group, which manages client investment portfolios in excess of $30 billion, the Managed Disciplined Strategies Group responsible for portfolio overlay management and implementation, and the Equity Optimization Team that manages after-tax overlay management and equity portfolio transition accounts for high-net-worth clients. Mr. Taback also manages the teams responsible for all desktop tools and applications used by The Private Bank investment professionals, data analytics, and performance reporting and attribution.
Mr. Taback has been with Wells Fargo & Company and predecessor organizations since 1996 where he has served as a founding member of, reorganized and restructured, and led the growth of various businesses units. His various leadership roles have included serving as president of Wells Fargo Alternative Asset Management, LLC; president of Alternative Strategies Group, Inc.; head of the Product Development and Product Management Groups for the Asset and Wealth Management Division of Wachovia Bank; and head of the Retail Separate Account, Variable Annuity, and 529 businesses for the Asset Management division of Wells Fargo. Prior to joining Wells Fargo & Company, Mr. Taback served in various finance and investment roles with Blockbuster Entertainment (Viacom) supporting their music and Latin American divisions, and spent time working for Raymond James & Associates as a financial advisor.
Mr. Taback holds a Bachelor of Arts in Political Science from Syracuse University and a Master of Science in Accounting from Nova Southeastern University. He is located in Charlotte, North Carolina.